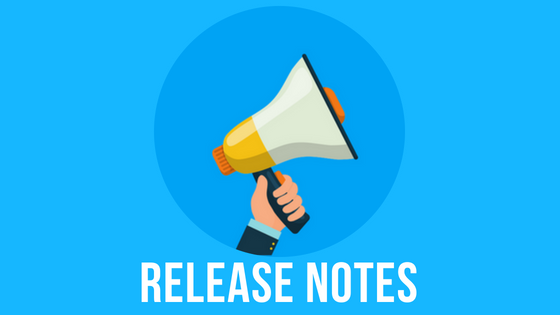 DATE:

AUTHOR:

The SafetyChain Team
New Features
Release Notes
Fixed
Release Notes: March 2023
DATE:
AUTHOR: The SafetyChain Team
SafetyChain is excited to announce the details of our monthly release for March.
The enhanced Resources Module is making it's way to the Live environment this month! Complete all administrative tasks related to Resources with more intuitive data displays, fewer clicks, and more! Major highlights include:
New Screens Deliver an Improved UI

Improved Data Visibility & Accessibility for Resources, Resource Locations and Resource Attribute Fields

Reduced the number of clicks to complete administrative tasks in order to increase efficiency

New Parent/Child relationships that create stronger associations between related objects and simplify administration activities

The ability to select multiple Resource Attribute Fields in order to add greater detail to those resources
Thank you for providing feedback during the Beta period, we always want to hear from you and we're thrilled to have this available for general use this release.
March Version Numbers
LINK 2.29
iOS, Android, Windows Apps 6.35
For customers using MDM to update the apps instead of the app store, please use the following links for the App files after 3/27/2023
A reminder from your Product and Support team: Ensuring your devices have the most recent SafetyChain App version is highly advised. If you are using an old version of the SafetyChain app for your mobile submissions, you are at risk for unexpected behavior and will not be able to take advantage of all new mobile features.
Top 5 Highlights
(LINK) Enhanced Resources Module: Last month, we provided details on the many updates related to the enhanced Resources Management module. Given the breadth of the changes (feel free to refresh yourself on the full scope in the February release notes), there were several enhancements that were held until this release. Below are the details of what is being added this month:

Reordering Resource Attribute Fields for each Resource Type. Video here

Filtering by Enabled/Disabled Resource status, Parent and Child status, Locations, Resource Categories and Related Resources. Video here

Filtering in the Related Resources tab (Linking resources)

Enabling Parent/Child function per resource type. Video here.

Users must have the new Role permission Manage Resources > Enable Parent/Child Relationships enabled to use this feature

Disabling Resource Types. Same Video as above.

Seeing all applicable tabs when creating a new resource
Check out this Spotlight for more context.
(LINK) Customer Feedback Improvements to Resources Module: Last month we released the Enhanced Resources Module to Train. We are always proactively gathering customer feedback and here are four enhancements that were suggested during the Beta period that provide additional clarity and improved navigation- thanks for all your input!

Updated label on "Resources Types" button to "Resource Attributes"

Added title above Resource Categories hierarchy and the title for Resource Names

Updated search text for Resource Category and Subcategory search as well as Resource Name search bars

Updated Category field label to Resource Category so it cannot be confused with any customer created Category fields

(Web/LINK) Enhanced Access Management for Secure Profiles: New Role permissions are now available for users to access and manage secure profiles. The structure provides flexibility to align Secure Profiles with your business needs. Video here and see the list of new permissions below:

Manage Users > Access Subsystem for Secure Profiles: This permission allows users the ability to view the Secure Profiles page with read-only access.

Who does this apply to: Any users who should have general insights on the types of profiles available and their current settings. Can help users troubleshoot questions about their access without allowing them to make any changes.

Manage Users > Create Secure Profiles: This permission allows users to create new Secure Profiles.

Who does this apply to: System and plant administrators with high level oversight on the system strategy.

Manage Users > Edit Secure Profiles: This permission allows users to edit the rights and filters for Secure Profiles.

Who does this apply to: System and plant administrators that can manage access controls for users.

Manage Users > Manage Users in Secure Profiles: This permission allows users to assign Secure Profiles directly to users and add Secure Profiles to associated roles. This also provides access to the Secure Profile tab on Users in Users Management.

Who does this apply to: Users that create new users so they can ensure the proper Secure Profiles are added to the user.

(LINK) Select-Multiple Resource Attributes: Create a brand new type of resource attribute field to support scenarios where multiple values apply. Select Multiple fields can be created in Resource Attributes. Users can apply multiple default values for the field type as well. Video here

(Web/LINK) Additional Task History Details on Supplier Documents: This feature introduces a new level of history tracking for Supplier Documents! The history details of the requirement task will now be visible for documents while they are pending approval. Click on the info icon on a document in LINK and from the Inbox to see this in action.
We Fixed Some Bugs
(LINK) Resolved an issue in Supplier Compliance that resulted in Score Percentages being rounded up to 100%. To address this scores will be rounded to decimal places, for example 99.9999% will be displayed as 99.99% and 26.74678% will be displayed as 26.75%.

(Mobile) Resolved an issue on Date/Time fields that resulted in fields retaining the user's current timezone setting, even when the user selected a date that was after a Daylight Savings time change, i.e. selecting a date in PDT while the user's device is currently in PST.

Various other bug fixes and improvements
Finally, Some Logistical Updates from the SafetyChain Team
Release Dates: We intend to release this into the Live environment on 3/26/2023 for Web and 3/27/2023 for LINK, and will publish the mobile apps on 3/27/2023.

While Web and LINK applications will be down for 90 minutes, users may continue to operate in Offline Mode via the Mobile Apps during this time.

Downtime Start/End Times:
Get Product Updates Directly in Your Inbox
If you haven't already, subscribe to receive product updates directly in your inbox. Hit subscribe above to ensure you're the first to know about the latest and greatest product improvements. You can even customize the updates you wish to receive by subscribing to specific categories!
Got Questions or Feedback?
We'd love to hear from you! You can submit, view and track your ideas at the Ideas Hub, which is directly accessible through this interface.
As always, our knowledge base will be updated with additional details, screenshots, and how-tos on everything we've shipped this month. If you still can't find what you're looking for, feel free to reach out directly to our Support team 24/7!