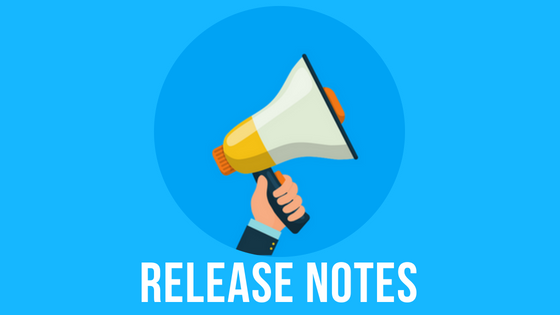 DATE:

AUTHOR:

The SafetyChain Team
New Features
Release Notes
Release Notes: November 2022
DATE:
AUTHOR: The SafetyChain Team
SafetyChain is excited to announce details of our monthly release for the month of November.
We have been listening and we're excited to bring some great changes this month based on customer feedback! Forms and Records drive so much of the day to day processes in SafetyChain and we're taking those modules up a notch with Required Attachment Setting in Forms and improved performance in the Records Spreadsheet view.
November Version Numbers
LINK 2.26
iOS, Android, Windows Apps 6.32
For customers using MDM, please use the following links for the App files after 11/28/2022
Top 5 Highlights
(Web/Apps) Required Attachment Setting in Forms: A picture is only worth a thousand words if you can see it! - Use the new setting in Form Designer to require an attachment on any field to make sure you don't miss out on the huge value that visual documentation brings. This much-requested feature will only be available on the latest version of the Mobile apps, so ensure all devices are updated before using this setting. Video here

(LINK) Enhanced Record Spreadsheet: View the information you need with fewer clicks. The Records Spreadsheet has been optimized to automatically display critical data based on the selected form, eliminating the hassle of selecting multiple view options first. Additionally, a new Summary Table provides quick access to data aggregations on all field types as well as calculations for numeric field types. The Export capability has also been updated to include new file type options for improved flexibility and performance. Video here

(Apps) In-App Chart Alphabetization: A little organization can go a long way. Now, when a user submits a record in any mobile app, your list of In-App charts will automatically be displayed in alphabetical order, making it easier to find what you're looking for. If you prefer to use numbers in your chart names, we advise using a consistent two-digit numerical format (01, 02, and so on) to avoid issues when lists contain more than 10 charts.

(LINK) Supplier and Item Fields in Cases: For richer documentation and reporting, two new fields within the Case details enable you to track which Supplier and/or Item are associated with that particular case. When this information is entered into the Case details, it will also be reflected within the Case Report.

(LINK) Removed Irrelevant Labels for Histograms: Two updates have been added to Histograms so Users only view data that is actionable for this chart type, the following will be removed from Histograms: Number of Samples field and %s on the Y-axis
Here's What Else Went Live This Month
(LINK/Apps) German Language Support: German localization is now available by request for the mobile app and LINK records pages language translation.

(LINK) Enhancements to the Users Management Modules:

Select multiple secure profiles to apply to a user at one time in the User management module

Deactivated users are automatically filtered out of the Users grid in Roles and Workgroups modules with the option to include them in the list if desired.

Remove all option for filters applied to the Users, Roles, Workgroups, Verifications and Locations modules so users can quickly click the "X" and remove all applied filters.

The forms grid can be filtered by Programs in the Verifications module

(Web) The "No Priority" filter available in the Inbox has been updated to only count Supplier Requirement Approval tasks which could have been assigned a priority level but do not have one. Internal tasks which cannot be assigned a priority are shown as blank in the column and are not included in the counts
We Fixed Some Bugs
(LINK) Resolved an issue in Cases that resulted in Deactivated users being available to select for Task Assignment from the Case Management Workgroup.

(Web) Resolved an issue in the Inbox that resulted in Supplier Requirement Approval tasks not being visible to approve if the resource was disabled after the supplier completed the requirement.

Various other bug fixes and improvements
Finally, Some Logistical Updates from the SafetyChain Team
Release Dates: We intend to release this into the Live environment on 11/27/2022 for Web starting at 10:30 pm PDT for approximately 1.5 hours and 11/28/2022 for LINK. Mobile Apps will be published on 11/28/2022.

While Web and LINK applications will be down for 90 minutes, users may continue to operate in Offline Mode via the Mobile Apps during this time.

Downtime Start/End Times:

Due to the impacts of the holiday schedules on our teams and our customers, there will not be a December release.
Get Product Updates Directly in Your Inbox
If you haven't already, subscribe to receive product updates directly in your inbox. Hit subscribe above to ensure you're the first to know about the latest and greatest product improvements. You can even customize the updates you wish to receive by subscribing to specific categories!
Got Questions or Feedback?
We'd love to hear from you! You can submit, view and track your ideas at the Ideas Hub, which is directly accessible through this interface.
As always, our knowledge base will be updated with additional details, screenshots, and how-tos on everything we've shipped this month. If you still can't find what you're looking for, feel free to reach out directly to our Support team 24/7!