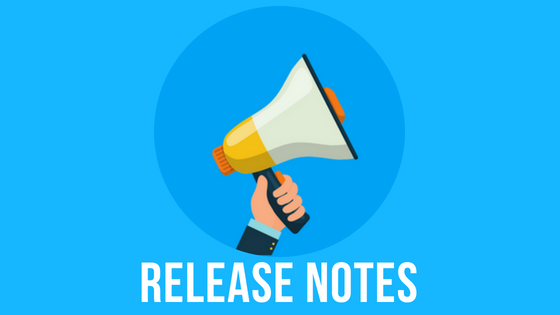 DATE:

AUTHOR:

The SafetyChain Team
New Features
Release Notes
Fixed
Web & LINK
Mobile
DATE:
AUTHOR: The SafetyChain Team
SafetyChain is excited to announce the details of our monthly release for May. There is so much great data to learn from and take action on within SafetyChain. In that spirit, this month we are focusing on Resources with a new grid display that allows you to view and filter those Resources by Attribute values - plus a host of features in the Related Resources tab to increase usability. There will also be a new addition to the Menu to manage SafetyChain Account details in LINK - and there will be more to come in the June Release!
Additionally, next week we are introducing new in-app notifications which will allow us to share important announcements with you directly inside SafetyChain! These messages will highlight the availability of new features, provide system announcements (such as downtime reminders), and share opportunities to connect with the SafetyChain team and community. Be sure to keep an eye out for a more detailed Spotlight Post soon!
May Version Numbers
LINK 2.31
iOS, Android, Windows Apps 6.37
Important Note: A SafetyChain Beta application currently appears in the iOS (Version v6.37.1) and Android (Version SCM_M2_1_V6.37_vc57) app stores - please disregard at this time. This is a test application that should not be downloaded unless you have been specifically asked by the SafetyChain engineering team to participate in a coordinated Beta program. If you download this application to your device, it may interfere with your ability to accurately capture records.
For customers using MDM to update the apps instead of the app store, please use the following links for the App files after 5/30/2023
A reminder from your Product and Support team: Ensuring your devices have the most recent SafetyChain App version is highly advised. If you are using an old version of the SafetyChain app for your mobile submissions, you are at risk for unexpected behavior and will not be able to take advantage of all new mobile features.
Top 5 Highlights
(LINK) New Resources Attributes Grid: Customizing your Resources with Attributes data is a powerful tool and with the new Resources Attributes Grid, you now have an equally powerful all-in-one view to go with it! Check out the video here

Attribute columns displayed by default with first 5 ordered Attributes

Column customization available to hide or display other Attributes

Filter using Attribute values

(LINK) Improved User Experience in Resources Module: There are several user experience enhancements to provide a streamlined navigation and improved performance within the Resources Module. Check out the video here.

After selecting a Resource type in the Resources Hierarchy Grid, you can now select a Category/Subcategory or Apply filters without having to wait for Resources to load

With the addition of the Resources Attributes Grid (noted above), we have also updated the buttons in the Resources Module to provide better clarity. Buttons now accurately reflect the focus of each section within the module:

The "Resources" button now reads "Resources Hierarchy Grid"

The "Resource Attributes" button now reads "Resources Attributes Fields"

(LINK) Location Category Management in Locations Module: Your Locations now include the full functionality required for Category management directly within the Locations grid! Add, edit, and reorganize your Location Categories and add, edit, and manage your Locations all in one place. Check out the video here.

(LINK) Manage SafetyChain Account Details in the LINK Menu: A new section in the LINK menu allows you to quickly change your password or pin. It is located at the top of your menu and is labeled with your First and Last Name. To better support customers using SSO, the Change Password menu option does require the user to have a specific permission enabled to prevent users from bypassing SSO to create new passwords. This update does not impact the functionality in the Web application and is not automatically associated to any existing Roles - this permission must be added by the administrator in order to see this menu option displayed in LINK. Additionally, the Change Password pop up window also includes the security settings for the tenant so users know the password requirements when creating a new password. Check out the video here.

New permission: Admin Tools > Manage Internal Users Change Password

(LINK) OEE Line Management Improvements:

OEE secure profile filters can now be applied to Line Resources. This gives users the ability to see only the Lines selected in the Secure Profile they have applied.

OEE Lines can now be configured so that batch changeover can be executed without requiring that a Downtime event is in process.  This feature can be enabled on a per line basis. To do so, edit the ChangeoverEnabled attribute and select one field value Yes_DTNR.  For lines not requiring Downtime to execute a changeover, set ChangeoverEnabled to Yes_DTNR.
Here's What Else Went Live This Month
(LINK) Improved Filtering and UI in Related Resources Tab: More data is at your fingertips with improved filtering capabilities in the Related Resources tab, which allow you to easily find the Resources based on their attribute values.

(LINK) Past Due Tasks Show Due Date: When suppliers receive a notification about upcoming and past due tasks, they will now easily be able to identify past due items and the original due date. Previously, the due date was not included in the email notification, so the user needed to login to the supplier portal to see the due date rather than having all information at the tips of their fingers.

(PC App) Session Management on the PC App: The PC App will now support Session Management using the "SafetyChain Mobile Logout After" tenant configuration (minutes of inactivity) under Security Settings. The setting will auto-logout users based on the idle time when logged into the PC App, providing a warning to the user when idle time is within 5 minutes from the session ending
We Fixed Some Bugs
(PC App) Resolved an issue in Saved Forms that resulted in users not receiving a prompt to Save or Discard changes made to a form after editing when clicking the back button.

Various other bug fixes and improvements
Finally, Some Logistical Updates from the SafetyChain Team
Release Dates: We intend to release this into the Live environment on 5/29/2023 for Web and 5/30/2023 for LINK, and will publish the mobile apps on 5/30/2023.

Feature/Bug Fix Availability: The label in parentheses that appears in front of each feature or bug indicates if that update is part of the Web, LINK and/or app release and therefore when it will become available.

Downtime: SafetyChain's monthly release cycle requires one window of downtime, which takes place during the Web release and effects both the Web and LINK applications. During the 90 minutes of downtime, users may continue to operate in Offline Mode via the Mobile Apps. Downtime does not occur during the LINK release.

Downtime Start/End Times:
Get Product Updates Directly in Your Inbox
If you haven't already, subscribe to receive product updates directly in your inbox. Hit subscribe above to ensure you're the first to know about the latest and greatest product improvements. You can even customize the updates you wish to receive by subscribing to specific categories!
Got Questions or Feedback?
We'd love to hear from you! You can submit, view and track your ideas at the Ideas Hub, which is directly accessible through this interface.
As always, our knowledge base will be updated with additional details, screenshots, and how-tos on everything we ship in the Live environment. If you still can't find what you're looking for, feel free to reach out directly to our Support team 24/7!