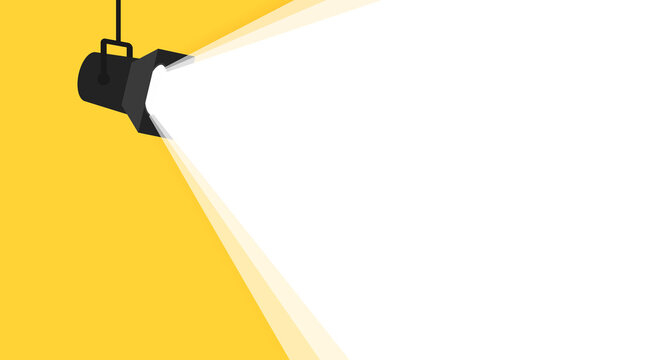 DATE:

AUTHOR:

The SafetyChain Team
One Source to Submit, View, and Track Your Product Ideas
DATE:
AUTHOR: The SafetyChain Team
Information silos are the enemy of long-term success. This is why leading manufacturers like you are adopting a plant management platform capable of increasing alignment, transparency, and collaboration across your organization.

It's for this same reason that SafetyChain is excited to announce the launch of our brand new Ideas Hub – a resource dedicated to capturing your ideas for future product innovation.

How does the Ideas Hub work?
The Ideas Hub makes it easier than ever to submit your product ideas to the SafetyChain team and receive updates on where those ideas stand. It features a simple yet powerful interface that enables you to:
Quickly submit ideas, tag them by importance and category, and upload supporting documentation such as screenshots;

View the list of existing ideas by source to see your personal submissions, those from your company, and those from the entire customer base;

Follow other people's ideas to lend support for favorite suggestions and to be included on updates related to that idea;

Filter the list of ideas by category to dig into suggestions related to specific areas of the product;

See the status of each idea and toggle between a Card and Grid view for easy viewing.

This portal-style approach is designed to create greater transparency between SafetyChain and our customers while increasing the level of collaboration across the entire SafetyChain community.
Ideas that were submitted through the current customer support channels in 2022 and 2021 have been uploaded in the Ideas Hub with their current status. Ideas prior to 2021 will be uploaded over the coming months.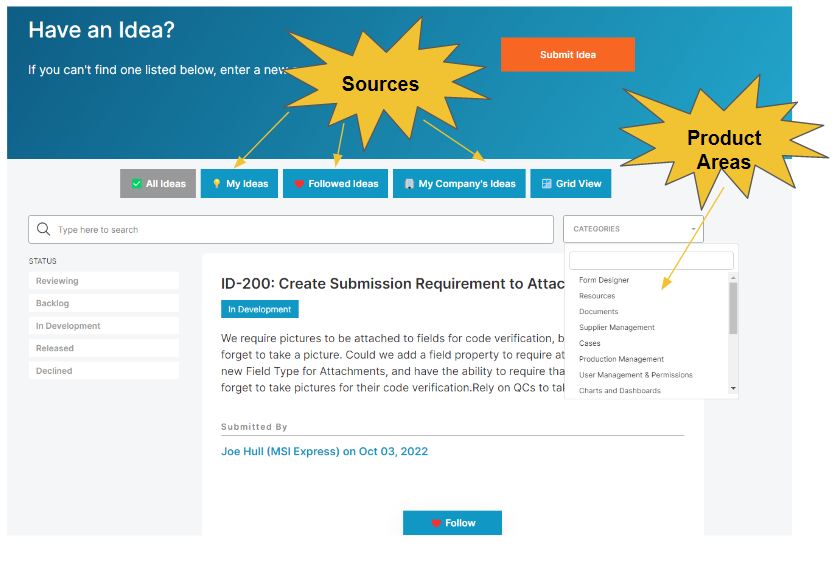 Why is this so important?
Alignment: Manufacturers' needs are constantly evolving and it is critical for us to listen to our customers in order to shape our product roadmap accordingly. The Ideas Hub makes it easy for customers to provide input and lend their support to ideas submitted by others, which helps us grow the SafetyChain platform in alignment with current and future needs.

Transparency: The Ideas Hub's portal-style interface ensures no ideas get lost in the mix. Customers have access to a running list of all their submitted ideas while also gaining visibility into where each idea currently stands with SafetyChain.

Collaboration: One of the exciting things about a platform like SafetyChain is that there are always new and innovative ways to expand how it can be used. We are constantly learning from our users and we want our users to learn from each other too. By providing visibility into all customer-submitted ideas and providing the ability to cast votes for favorite suggestions, the Ideas Hub will drive increased collaboration across the entire SafetyChain community.

Ready to check it out?
View the article in our Knowledge Base to get started!
If you still have any questions or concerns, feel free to reach out directly to our Support team at any time.